If you are an emergency professional who loves challenges and acquiring new skills, this is your opportunity. Be part of the 5th meeting organized by the National Council of Firefighters of Argentina within the framework of the exhibition. Participate in the different activities!
Key information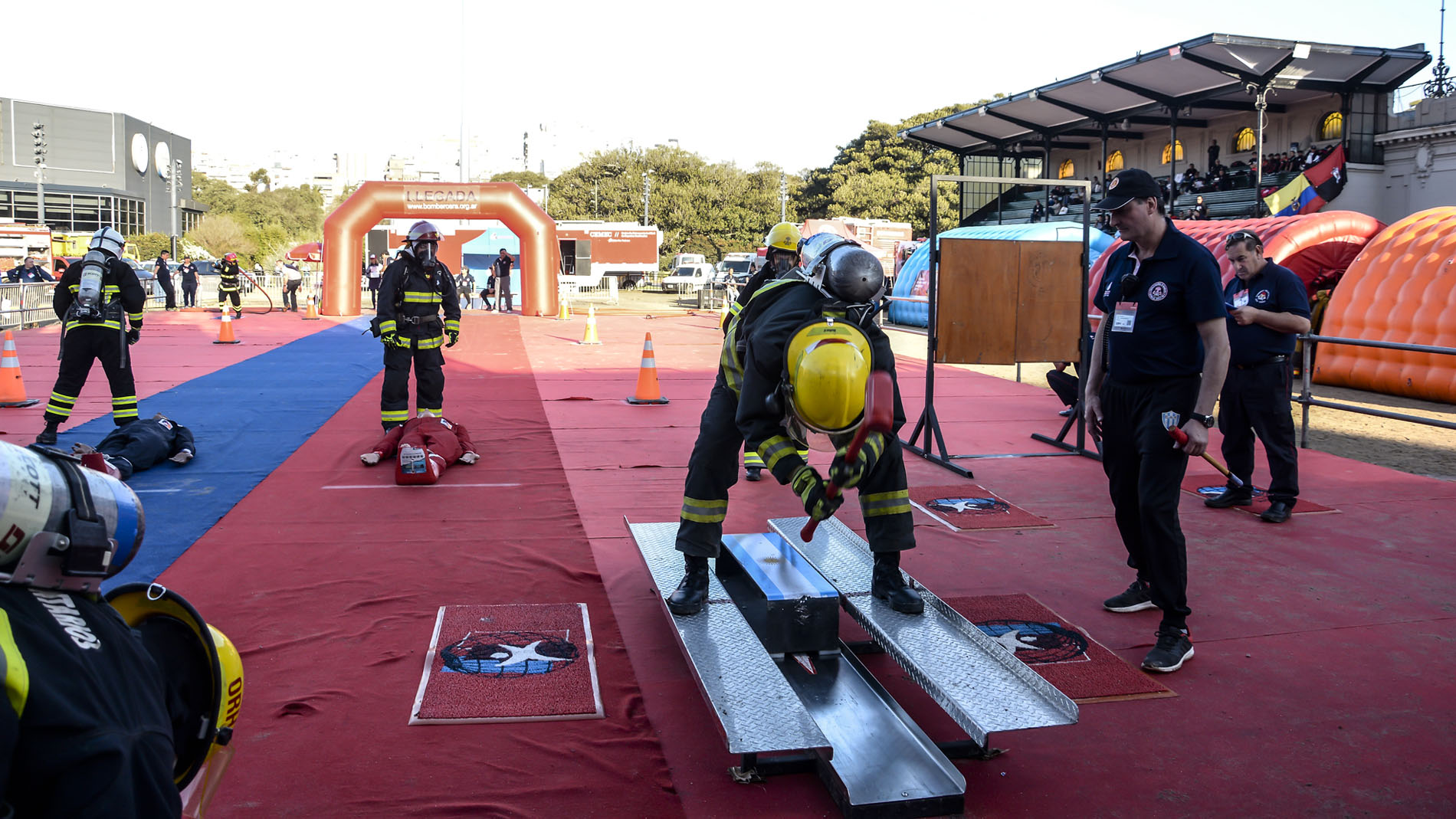 Date: 24 - 26 August, 2022.
Place: Exteriors, La Rural Trade Center
Admission: Free of charge, although prior registration is required. Seats are limited.
This activity is taught in Spanish.
Images from the 3rd International Firefighters Meeting
VII Firefighting Skills Challenge
An exciting challenge that promotes and values training, healthy lifestyle choices and health care. Any member of the Provincial Federations that conform the CFBVRA can participate.